Welcome to the DIY parts section of the Cary Direct Store! Cary Audio has a history of supplying components to DIY customers for many years. In the course of design and manufacturing of products, we have numerous prototypes, chassis, capacitors, transformers, etc. to help you build your dream project. See below for stock of specific components. If you would like Cary Audio to install these parts or any other upgrades and modifications, please visit our RMA/Service Center page. Please feel free to contact us if you have any questions regarding the parts below or to inquire about your needs.
All DIY parts/components purchased from Cary Audio cannot be returned for credit or refund. All sales are final.
Shipping charges are for the United States only. For International customers, you will be contacted by our office after purchase for additional shipping charges.
---
MCap SUPREME EVO SilverGold Capacitors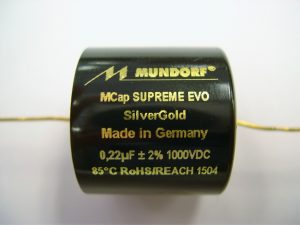 The MCap SUPREME EVO SilverGold is the undisputed top capacitor from Mundorf. It combines the best of Mundorf's technologies and over 30 years of experience in the manufacturing of audiophile masterpieces into a unique capacitor of equally unique musicality. Metallised polypropylene is used as the dielectric guaranteeing low tolerances and the highest standards of safety in use thanks to its self-healing properties. After going through Mundorf's top quality winding process, the capacitor winding is potted by hand into aluminum tubes to minimize microphony. The gold plated, asymmetrical pure copper wires make it possible to assemble it in a classic horizontal style.
The Mundorf MCap SUPREME EVO SilverGold capacitors have a full, sweet sound quality yet also are more articulate and revealing of low level detail than other high-end audio capacitors. The mid and low-midrange areas have better definition as well as more weight and body revealing the true character of acoustic instruments. A stand-up bass completely comes to life. The texture of instruments and vocals are just more musical and involving. They also have the speed and detail desired to keep up with the fastest drum lines and sweet revealing highs for every bit of delicate reverberations and air. They just have more music!
$110.00 each
---
MCap EVO SilverGold Oil Capacitors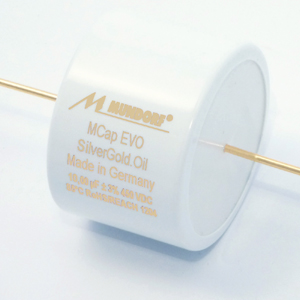 The MCap® EVO SilverGold.Oil was developed in 2012 to specifically create the powerful and finely nuanced acoustic colours that are typical to the SilverGold in as compact and cost-effective a format as possible. The large capacities created as a result also permit efficient use in high-quality midrange applications.
The self-healing PP capacitor film is impregnated with oil after the EVOLUTION winding process and potted by hand into special casings. Any impact on the audio signal caused my microphony is practically ruled out as a result.
$130.00 each
---
Hexfred Rectifiers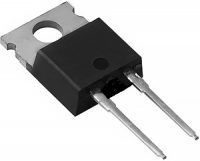 If you have not had it done to your favorite Cary Audio piece, the Hexfred option makes an awesome difference! Hexfreds are high speed low noise rectifiers and replace your existing standard rectifiers in the power supply. You will notice more speed, air, detail, imaging and tighter bass, yet a cleaner clearer sound quality. The Hexfreds help to provide a cleaner, faster DC voltage which shows up very noticeably in the sound quality. There is one more layer of hash and hardness (noise) that is removed so that you can just enjoy the music! Bass is faster with more details and the midrange and highs are cleaner and clearer. You will hear more detail with less bite.
$28.00 each
---
Grayhill Selector Switch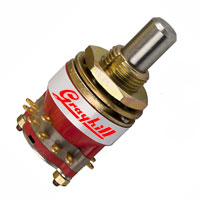 The Grayhill Selector Switch is a great way to update your input selector switch, and is designed to last the life of your equipment with its mil-spec standard. Its sealed enclosure with gold plated contacts allows for smooth action, long life, and excellent conduction. It will keep your unit sound and switching perfectly for years. Works in the SLP-98, SLI-80, CAD-300SEI, and many other Cary preamplifiers and integrated amplifiers.
$55.00 each
---
WBT Speaker Binding Posts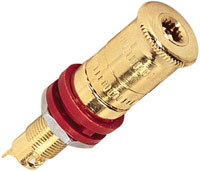 Excellent high quality WBT speaker posts for improved overall sound and connection.
$70.00 each
---